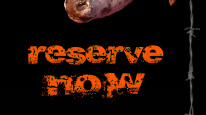 Cut the Bull!
For entertainment managers or coordinators looking for a fun and unforgettable attraction for your guests, Big Bubba's Bull Riding is just the ticket. Widely popular among crowds of all kinds, mechanical bull riding is the perfect entertainment for your major event, servicing California, Texas, Arizona, Nevada, Colorado, and Canada. Click here to see our photo gallery and YouTube videos.
Bubba's History
Roger Sharp is the man behind Big Bubba's Bull Riding. One of the most respected restaurant and concession owners in San Luis Obispo County, California, and throughout the nation, Mr. Sharp's core business (Sharp Concepts, formerly West Coast Concessions) is embarking on its 30th year and, despite the challenging economy, all of his companies continue to grow.
Driven by his desire to be his own boss and to have full control of his income, Mr. Sharp took a risk and started his first business when he was just 16 years old and a junior in high school. Starting with just one 6' X 4' Churro cart, he diligently worked on the beaches of California to grow his company from those humble beginnings to the booming concessions operation he runs today.
Through successful branding and marketing, Mr. Sharp has become an industry leader, traveling across the country to oversee his large concessions operation. His career expertise gives him the knowledge and experience to develop concepts, brands, and food operations with offerings that attract customers year after year, without fail.
In addition to his restaurants in Paso Robles, Atascadero and Visalia, California, and his newest venture, Big Bubba's Bull Riding, he also owns and operates the following mobile concessions: five Big Bubba's Bad BBQ's, a Good Ol' Burgers, a Pizzeria, a Monster Grill, and a variety of other custom built facilities that are attending some of the largest events in the country simultaneously.
Mr. Sharp is convinced that his latest venture, Big Bubba's Bull Riding, is his best yet. Seeing it as a perfect fit for any major event, his world class mechanical bucking bull riding is a major production which provides state-of-the-art entertainment that will draw crowds all season long. It is a must see!!
Mechanical Bull Prices
Starting from $2,500 and up, per day (delivery and set up separate), Big Bubba's Bull Riding offers an amazing production with crowd drawing power for major events based in Texas, California, Arizona, Nevada, Colorado or Canada. Contact Big Bubba's Bull Riding for details and booking.